Fitness tools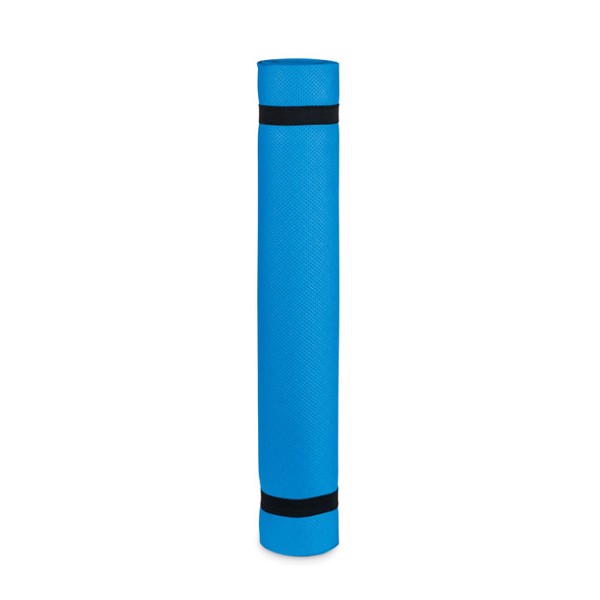 Yoga exercise mat made of 0,4 EVA material. Including a mesh/polyester pouch.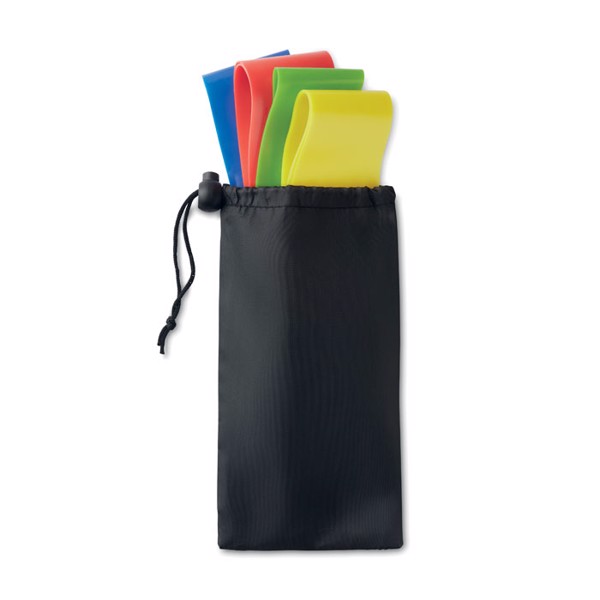 Set of 4 TPE fitness bands in polyester pouch. Fitness bands all have a different strength for optimal training.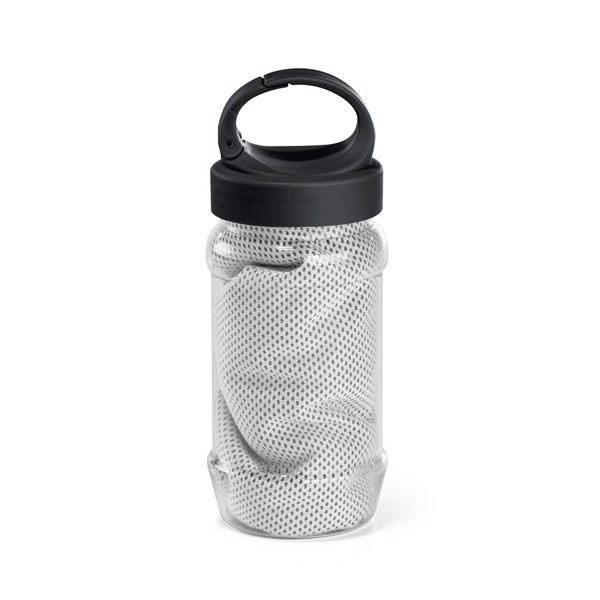 Set with a PP and PET bottle and a polyamide and polyester sports towel. Bottle with handle, practical to be taken anywhere and capacity up to 440 ml. Refreshing towel that, when wet, stays cool for a few hours. If it warms up, just shake it, reactivating its freshness. The towel is reusable and washable in the washing machine. Towel: 300 x 800 mm | Bottle: ø65 x 183 mm
Prices are per unit, excluding printing, shipping & VAT.