Bookmarks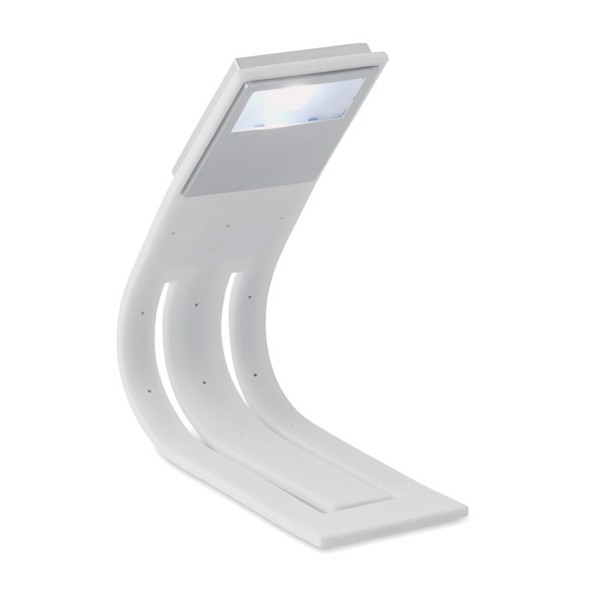 LED reading light book mark. With flexible body for easy beam angle adjustment. 2 CR2032 batteries included.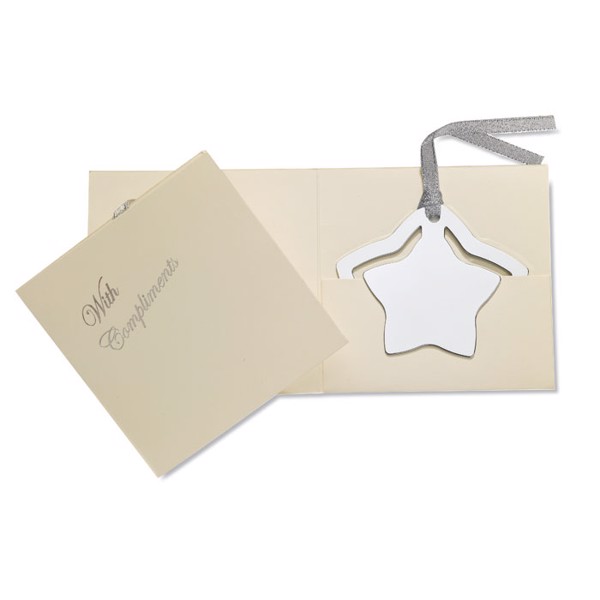 Silver plated steel star shaped bookmark with a silver ribbon that can be hung in the Christmas tree.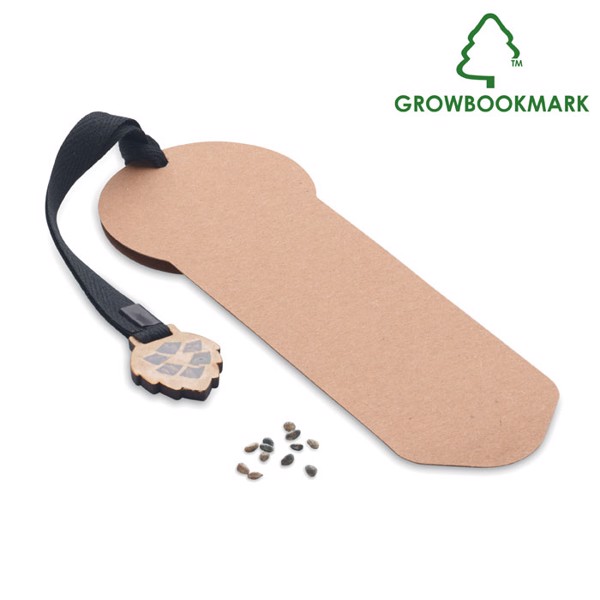 Give a tree back to the earth with this paper bookmark with cotton rope. Including pine seeds (pinus nigra) which gives a new life to the planet. The tree will grow approx. 30 cm per year. Made in EU.
Prices are per unit, excluding printing, shipping & VAT.